29/12/2021 - 13:02
Our renewed website!
At the brink of the new year Four Leaves is given a new look! Welcome to our renewed website. A lot of work has been done behind the scenes in the recent months. On this page a small overview on some of these innovations:
The first striking change is a more pleasant front door. The homepage contains more redirects, a category slider (to bring you straight to your favourite tea category) and your last viewed products are easy to find on the homepage. In addition, the performance of the website on a mobile device (a telephone or tablet) has been greatly improved. It is easier to log in and a search bar has been added for use on a mobile device.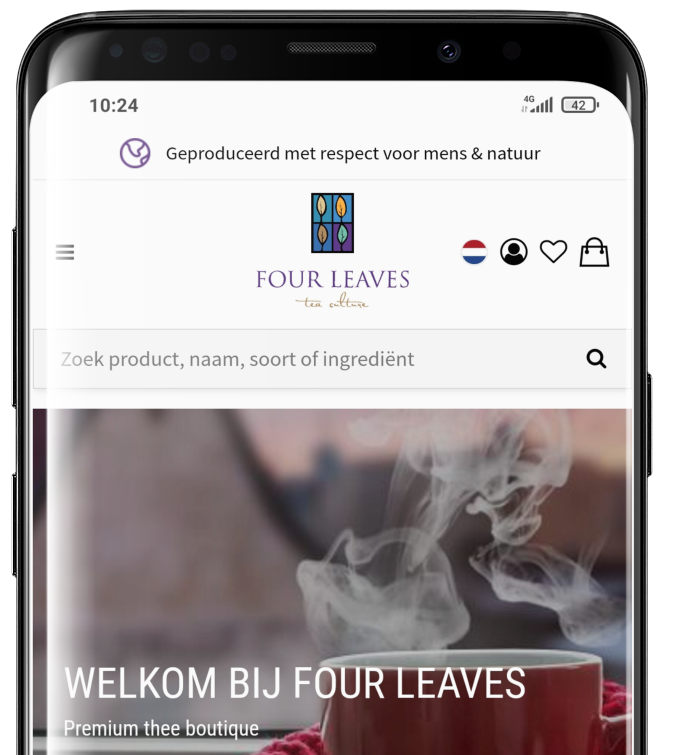 From now on it is possible to create your own wish list within your account. To do this, click on a product, choose a packaging and then click on the tile with the heart. The product and the packaging size of your preference are now on your list. To quickly go to your favourites-list, click on the heart-icon  at the top right next to the shopping cart. It is easy to make an order from your favourites list. Click on the cross behind the product to remove it from your list.
All teas and herbs have been photographed again in recent weeks. This makes the pages in the shop look crispy fresh. In addition, a number of new varieities have also been photographed; these will be added gradually in the near future.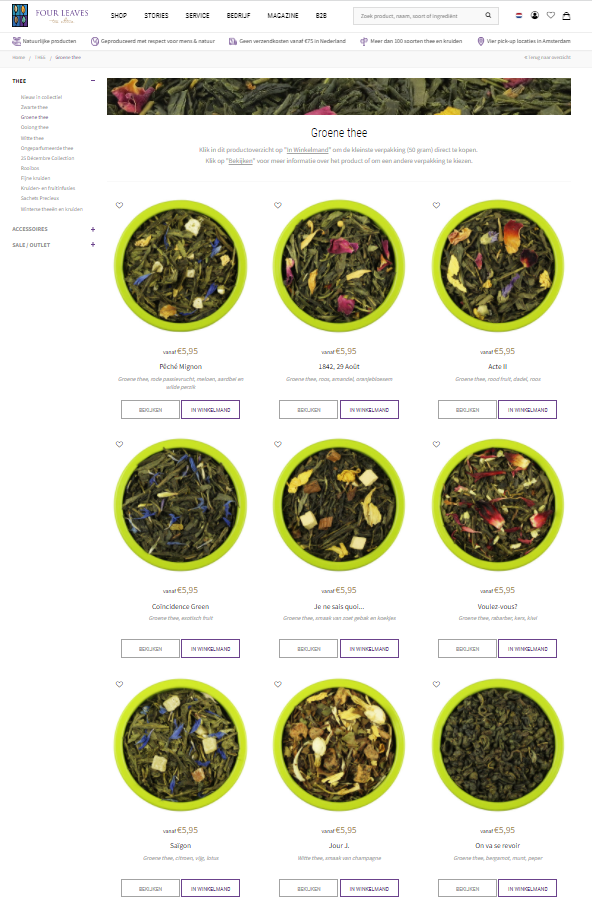 Leave a comment