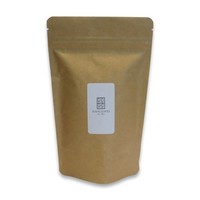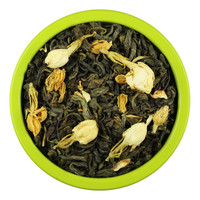 Description
Probably one of the most classic blends, praised worldwide for its refinement and softness. The perfect marriage between Chinese green tea (with grassy notes) and jasmine flowers. Voluptuous and at the same moment also delicate, that's why I love my cup of "Fleurs de Jasmin." 

"Fleurs de Jasmin" has a slightly sweeter aftertaste because of the addition of the jasmine flowers itself. For an even more delicate and refeshing jasmin tea we refer you to "Si Ling Chi Impérial." This handrolled jasmine pearl is infused with jasmine flower and therefore slightly lighter in its palate.

Ingredients:    
Green orthodox tea (China), jasmine flowers (2%).




 2-3 minutes     

 80°C (176°F)