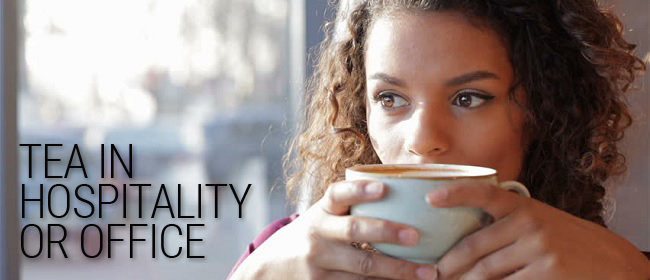 The increasing demand for high-quality loose leaf teas can be called revolutionary. Throughout years consumers have become more and more critical towards flavour, origin and quality of foods. On one hand people are gaining more knowledge and awareness about what they put in their bodies; on the other hand we noticed a growing group of consumers that is looking for a better taste in general.

Making a plan for a better tea experience can differ quite a lot for various locations. A conference room needs a different approach compared to a salon serving an 'afternoon tea.' A spa demands a different tea experience than the visitors of a museum restaurant. Tea to drink daily in the office will be another selection than tea that is enjoyed after a diner in a beautiful restaurant.

Not only your selection will differ from location to location, also the purpose of the product will vary at different moments of the day. In your office an employee could like to have a break with his or her colleagues and drink a nice cup of tea. Or maybe you would like to give just that little bit more attention to welcome your business clients? In your restaurant or brasserie you might want to have a selection that is adapted to your specific kitchen. We love to explore the possibilities to create the best tea service possible for your company.