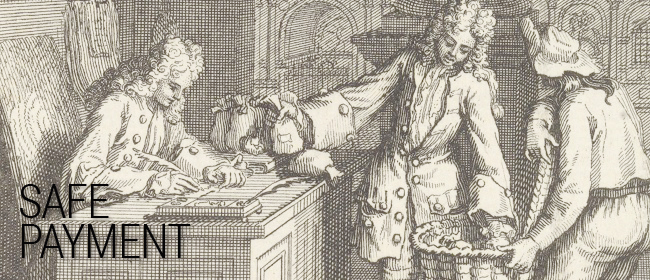 Online payment
Mollie is our payment service provider:





A safe environment
Not only our payment section, but our whole website fourleaves.nl is encrypted according to SSL-technology (secure socket layer). This ensures that all your personal information is coded as you visit our website, when you place your order and when you make a payment through our payment provider. SSL is an industry standard and is supported by most used web browsers.

At Four Leaves we offer you these payment methods: 





    
Fourleaves.nl supports payments using the three major credit cards with which you can place an online order. You're actually making a direct payment to fourleaves.nl, but the credit card companies will settle your payment with you some time after your purchase.




PayPal is an online payment system working as an intermediary service between you and fourleaves.nl. To make a payment you only need to have an e-mail address that is connected to your credit card, debit card or bank account. For making use of PayPal we charge you with an additional fee of € 0.35




iDeal is the Dutch standard for making payments online. AsIf you use internet banking at one of the participating Dutch banks, you can make a direct payment from your account without having to notify your bank in advance. The participating banks are: ABN AMRO, ASN Bank, Rabobank, SNS Bank, RegioBank, ING, Knab, bunq, Triodos Bank and Van Lanschot Bankiers.




Bitcoin is a form of "crypto currency" (or: electronic cash). Your transaction is verified by network nodes by our payment provider mollie.com.  




By using a SEPA-transfer you can easily make a payment out of your own online bank environment.