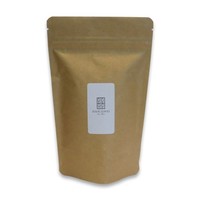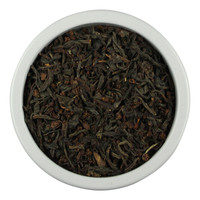 Description
Probably the most classic blend, based on black teas from the old British colony: India. The composition will vary from teahouse to teahouse. Maison THEODOR created the perfect consistency between two varieties of India. The robust and powerful Assam tea, combined with a light hint of fruitiness out of a pure Darjeeling. The perfect and most well-known blend to drink in the morning at your breakfast table. (Although, there are a lot of people who love drinking this all day long). According to British tradition it's no shame at all to add a drop of milk to this tea. 


A short history: we'll probably never be able to fully find out the origin-story of this blend. Stories vary. It is indeed true that drinking a blend of black teas has a long British tradition. The 'English Breakfast' tea is first described in the description of a blend in 1843... from New York City on account of tea merchant Richard Davies. Davies - an English immigrant - created a blend of various black teas (Congou keemun, Ceylon O.P. and Pouchong), which he sold for 50 cents per pound. The success of his blend lead to a lot of imitations, which made sure the name 'English Breakfast' spread out really fast. 


Another story brings the origin of this blend to Scotland, 1892, where it at first was simply called 'Breakfast Tea.' Eventually in that particular story it was made to a success by Queen Victoria, enjoying her 'Breakfast Tea.' 

Ingredients: 
Blend of unflavored black teas from India (Darjeeling and Assam). 



 4-6 minuten     

 85°C (185°F)