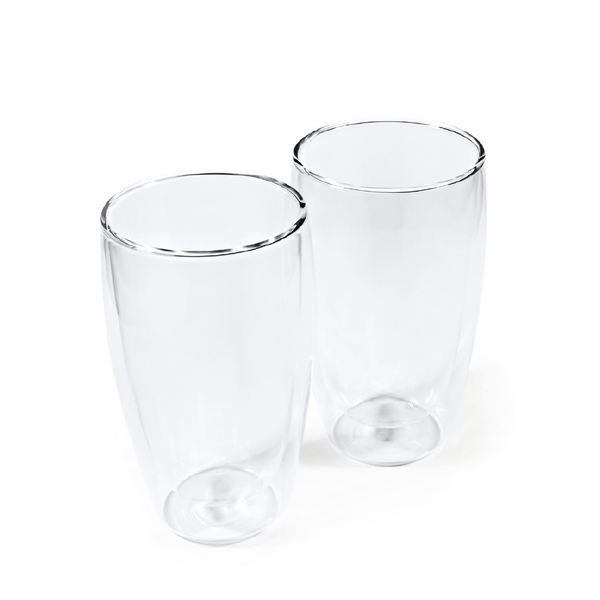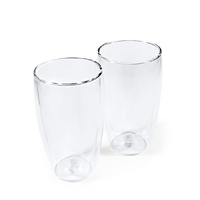 Double walled tea glass
€25,95
Description
This simple and elegant double-walled glass insulates both hot and cold drinks and is a pleasant surprise in the hand. Hot drinks – such as tea, rooibos and other herbs – stay hot, while the outside of the glass stays cool. (So ​​you don't burn your hands on a tea glass that gets too hot).

The glass insulates so well that it also prevents condensation stains on your furniture, which can be caused by wet vapor film rings around regular tea glasses. The double-walled glass fits comfortably in your hand and can be cleaned in the dishwasher.

The stylish glass is made of heat-resistant borosilicate glass. Borosilicate glass is also called "hard glass". This is not to say the glass cannot break (it certainly can). Yet it's much stronger than regular glass and more resistant to chemical attack. Borosilicate glass copes much better with heat (boiling tea water is not a problem) or freezing cold, even though the glass appears to be thinner and lighter. Borosilicate glass is therefore also called "glass with a longer life". Ideal for use in the kitchen, office or catering service.

Specifications:
Made of borosilicate glass (lightweight, yet strong);
Scratch-resistant and resistant to extreme heat, but also suitable for serving ice cream or iced tea, for example;
The content (450 ml.) was measured with a glass filled to the brim;
Suitable for hot drinks (such as tea), while the outside does not get hot;
Glossy finish and dishwasher safe.
These glasses are handmade and therefore unique. (Small deviations per glass are possible).
Individually wrapped in a box. 
In addition to home use, you can also comfortably drink tea at the office or in the catering industry.