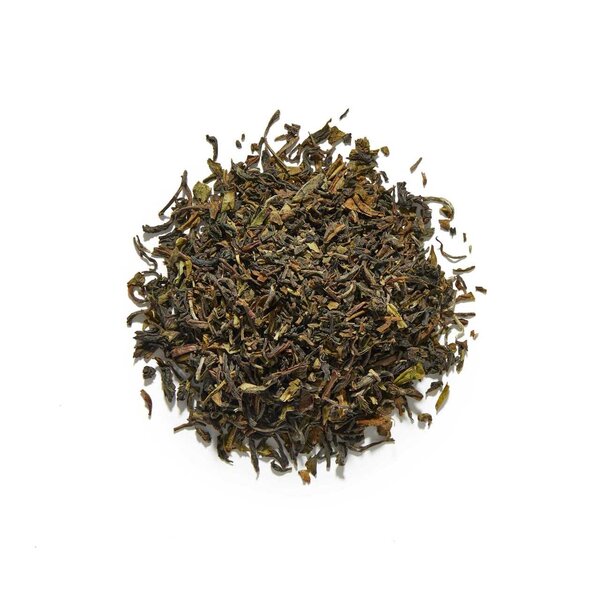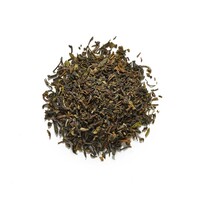 First Flush Darjeeling Blend
€7,95
Description
From the first experiments in the 1840s to produce tea in the Indian district of Darjeeling to this day, where Darjeeling is known as the 'champagne of teas', real Darjeeling tea is a household name. Due to the higher tea plantations - against the Himalayan mountains - this tea is known for its unique flavor profile and is considered by connoisseurs to be one of the most refined black teas in the world.

The words 'first flush' refer to the first harvest of the year in the Darjeeling tea gardens. This picking usually takes place in early spring, in the months of March and April. The first leaves of the spring season give a 'first flush Darjeeling' its characteristic flavors: tasted by many as 'delicate,' with light floral and fruity flavor notes with an unmistakable muscadel undertone.

A 'first flush Darjeeling' is classified as a black tea, but in its appearance - in both the leaf and the infusion made - it looks like a green tea. The infusion is often pale yellow to light green, in contrast to the deeper (darker) colors of later picks of Darjeeling. (E.g. 'second flush,' during the summer). Due to its light appearance, it is recommended to prepare this tea with a lower water temperature and not to let it steep for too long. The high-quality leaves of 'first flush Darjeeling' can often be prepared several times in succession, with each infusion revealing subtle changes in flavor and aroma.

First Flush Darjeeling tea is often appreciated for its complexity and sophistication. Overall, this tea is known for its exclusivity and excellent quality. It is a favorite among tea connoisseurs and is often drunk without milk or sugar to bring out the subtle flavors.

Ingredients:
Lighter black tea from India.



3-4 minutes     

80°C (176°F)