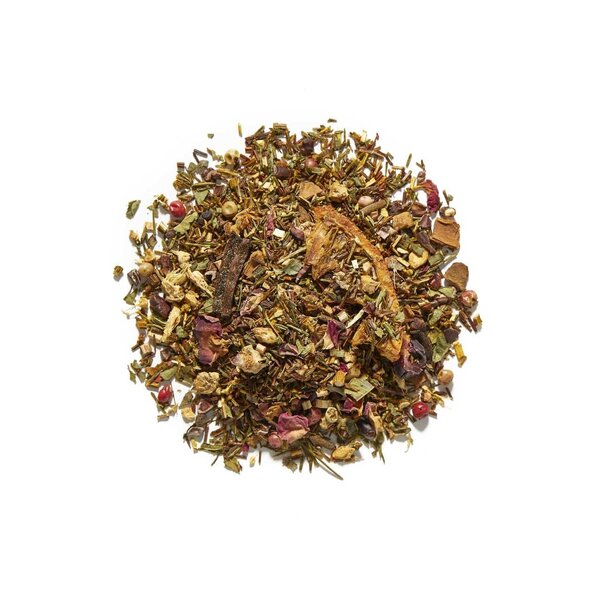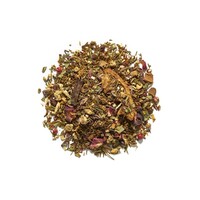 Description
Beauty, love and light are associations made for Baldur, a God from Norse mythology. All these associations also apply to our Baldúr blend. With a base of South African green honeybush (family of the well-known rooibos), this blend is naturally free of caffeine.

Baldúr is an exceptionally delicate marriage between the sweet, the refreshing and the spicy. The sweet from pieces of cocoa bean and sweet spices such as cinnamon and vanilla, the refreshing from pieces of orange peel and fine cut verbena leaves and a spicy touch from a selection of invigorating spices. A beautiful creation, wild and enchanting, resembling the myths of the Far North.

Ingredients:
Green honeybush (South Africa), pieces of orange peel (8%), pieces of cocoa bean, cinnamon, ginger, cardamom, cloves, fine cut verbena leaves, red peppercorn, with rose petals and pieces of Madagascar vanilla. 



4-5 minutes     

 85°C (185°F)