07/09/2017 - 13:02
Waarom wordt groene thee bitter?
Groene thee heeft in de afgelopen paar jaar een opmars gemaakt. Een groot deel daarvan is toe te schrijven door berichten in media: groene thee is gezond, groene thee bevat antioxidanten, groene thee houdt je jong, groene thee helpt bij vetverbranding, groene thee helpt bij gewichtsverlies.

Medicijn
Met zoveel magische eigenschappen zou je wel gek zijn om geen groene thee te drinken. Toch krijg ik regelmatig van klanten te horen dat ze de smaak niet lekker vinden. Na doorvragen blijkt dat veel mensen dezelfde fouten maken. In de basis komt het op hetzelfde neer: de thee wordt te lang getrokken, of op een te hoge temperatuur bereid. Daarbij beschouwt een groep mensen groene thee ook als een soort medicijn en een medicijn hoort nou eenmaal niet lekker te smaken of bitter te zijn? Toch? Antwoord: NEE! Reden temeer om hier eens een artikel over te schrijven!

Tannine
Om groene thee goed te kunnen bereiden hoef je geen speciale apparatuur aan te schaffen. Een gewone waterkoker en een goed theefilter zijn – zoals bij vrijwel elke andere thee – al afdoende. Over smaak valt natuurlijk te twisten: sommige mensen vinden de bittere bijsmaak juist aangenaam. De bitterheid in theeblad wordt veroorzaakt door tannines. Dit zijn chemische verbindingen, die van nature aanwezig zijn in het blad. Omdat groen theeblad niet wordt geoxideerd is het tannine-niveau een stuk hoger dan in zwarte theesoorten.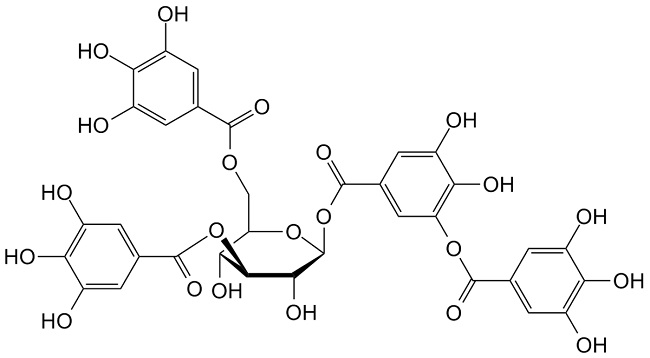 (Tannine: een chemische verbinding die van nature voorkomt in theeblad, bron: wikipedia)

Bereidingstijd
Als het theewater is verhit en wordt toegevoegd aan de blaadjes zullen deze een constante stroom van tannines afgeven aan het water. Hoe langer de theeblaadjes dus trekken, des te meer van de bitterheid er wordt afgegeven aan het water. De bitterheid kan dus voor een groot deel al worden voorkomen door de thee iets minder lang te laten trekken. Elke thee heeft z'n eigen bereidingstijd, maar er zijn algemene overlappingen. Voor een groene thee wordt een gemiddelde tijd van ongeveer twee à drie minuten aangehouden. Daarbij is het belangrijk om na die tijd het blad uit het water te kunnen nemen.

Watertemperatuur
Ook de temperatuur van het water speelt een rol in hoe u uw kopje thee ervaart. Door kokend water over de groene theeblaadjes te gieten zullen de tannines in grote hoeveelheid uit het blad komen. Dat veroorzaakt meestal per direct een bitter kopje groene thee. Gemiddeld genomen dient groene thee dus op een lagere temperatuur te worden bereid, zo tussen 70oC en 80oC. Kook je een liter water, open de waterkoker daarna en wacht ongeveer twaalf minuten. Het water krijgt zo de kans om terug te koelen. Giet je het water al een in kopje of mok, wacht dan vijf à zes minuten. Het koelt nu ietsje sneller af.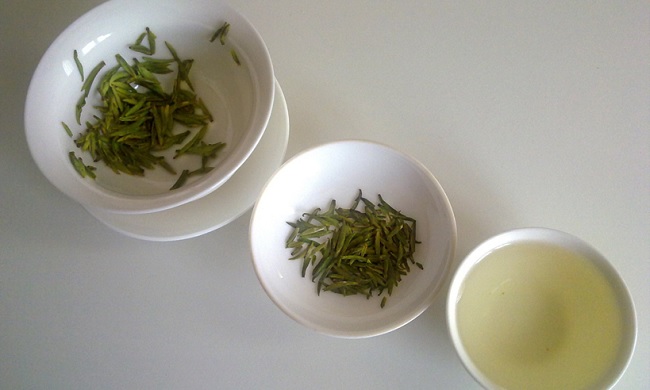 (Over het algemeen geeft groene thee een lichte kleur in de kop)

Hoeveelheid thee
Een laatste tip ligt in het gebruik van de hoeveelheid thee en water. Teveel theeblad in een kopje of een mok kan er uiteindelijk ook toe leiden dat de thee sneller een bittere bijsmaak kan krijgen. Immers meer blad tegenover minder water, betekent in de praktijk nog steeds een relatief grotere hoeveelheid af te geven tannine. Als vuistregel houdt ik zelf ongeveer één theelepel theeblad op ongeveer 150 tot 200 ml. water aan. Met die verhouding in combinatie met een goede watertemperatuur en trektijd kan groene thee niet mis gaan!

Meer informatie over het bereiden van diverse theesoorten is HIER te vinden.



Leave a comment