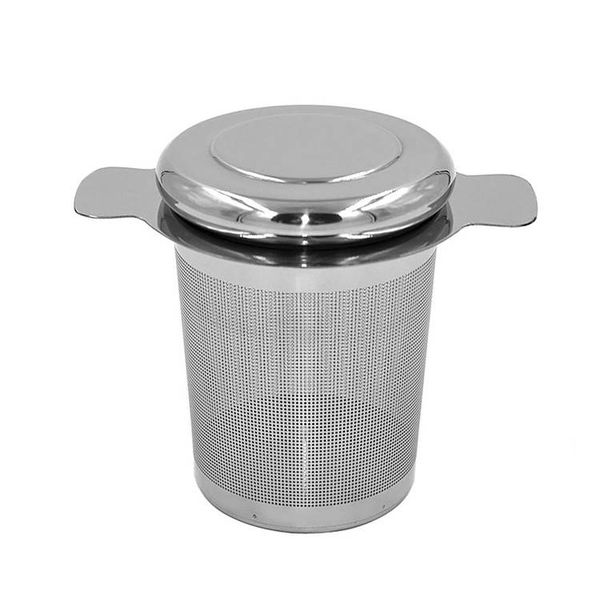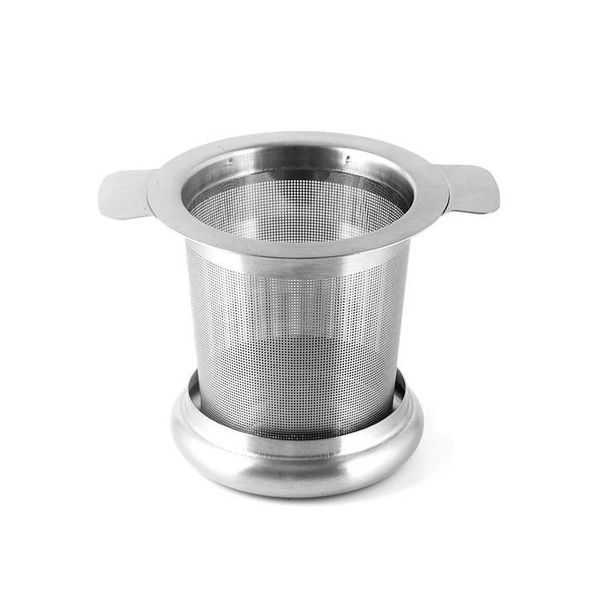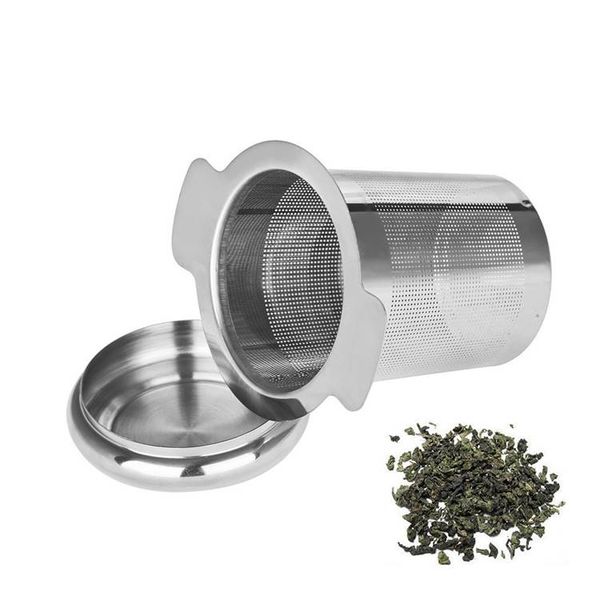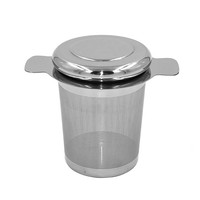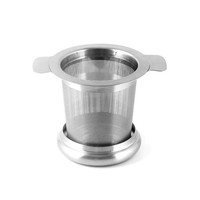 Description
This infuser is easy to use and prepare your tea the most optimal way. Made out of stainless steel it's solid, durable and non-toxic. The fine mesh reduces the amount of residue in your tea to a minimum.

The two ears make sure the filter will be stable in most standard-sized tea mugs and –cups. The lid will also function as a coaster for the infuser. Both can be easily rinsed in the sink or cleaned using a dish washer.

The infuser is 7.5 cm in height / 5 cm in with. The ears have a combined with of 10 cm.